Yes, you can cancel your free trial - or any of our paid plans - at any time.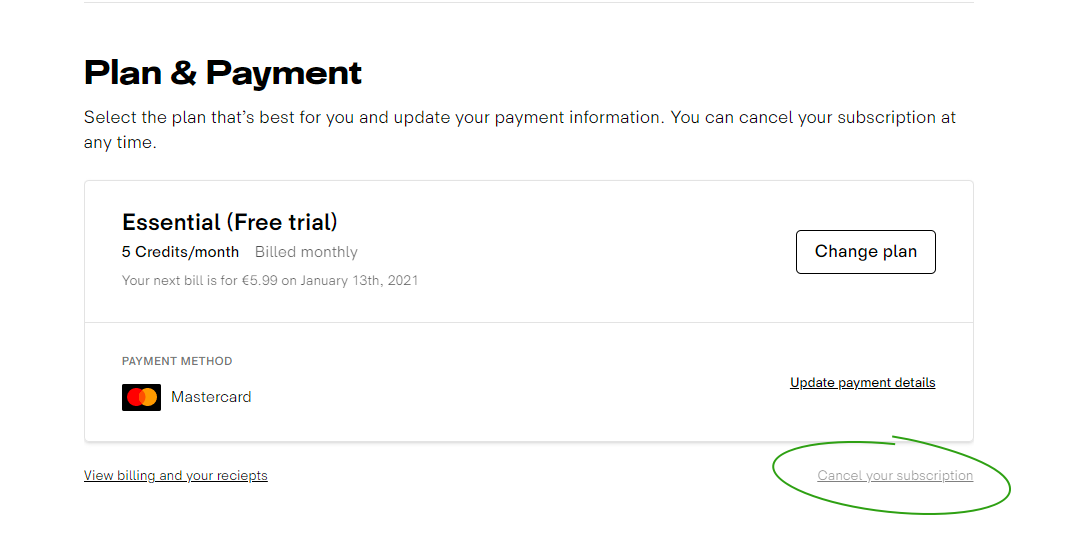 1. Click 'Settings' by in the drop-down by clicking your profile image in the top right corner.
2. Scroll down to 'Plan & Payment'
3. Click the text-link 'Cancel your subscription'
4. Select a reason for cancelling (Optional)
5. Hit 'Cancel subscription' and you're done.