Many of our songs have separate tracks (what we refer to as multitracks) but not all.
If they do, this is clearly stated in the song list after the song title.

Click on the song title and you'll see all the separate tracks of that song.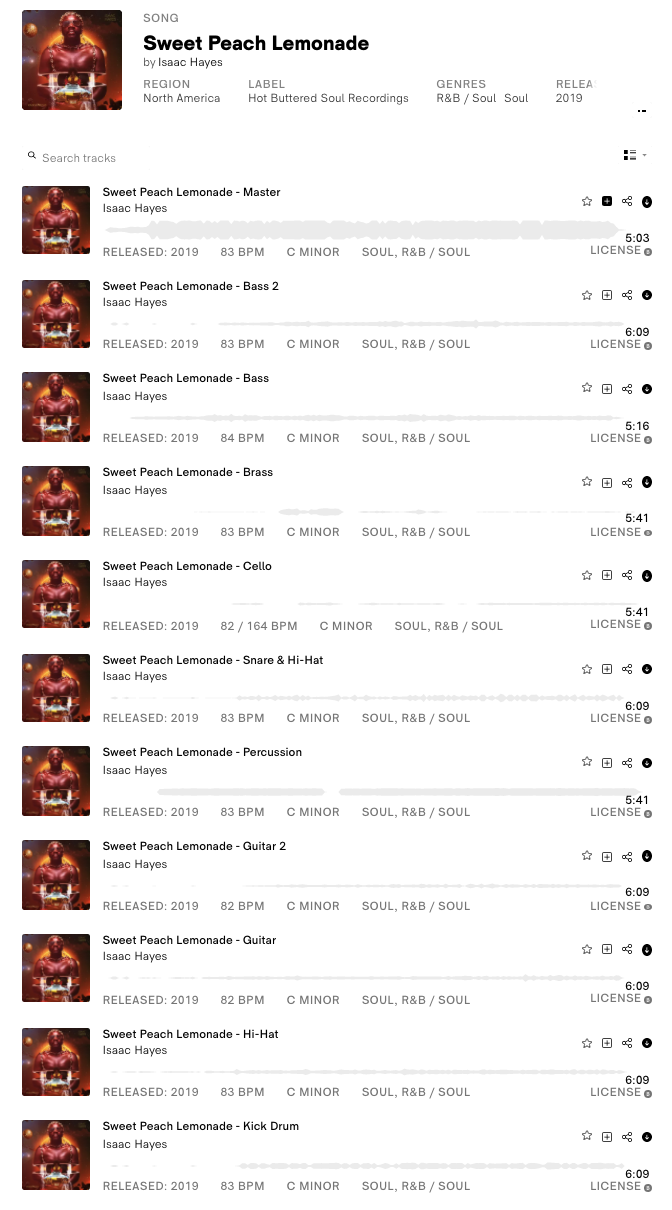 You can also filter your search by specific multitracks such as vocals, instrumentals, keyboards etc by using our filters.